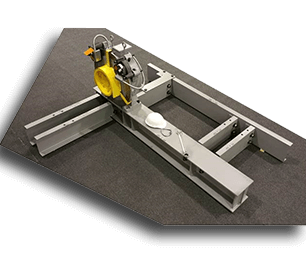 Design & Fabrication Services
Design and fabrication services for elevator overhead steel structure assemblies are available from Hollister-Whitney.
This "Turnkey Service" will professionally design, fabricate and supply the required overhead steel components including beams, channels, plates, clip angles and associated structural hardware for Hollister-Whitney machine installations.
Assembly material is shipped with machine orders and arrives ready to mount to the customer-supplied wall pocket bearing plates and/or building structure attachment points.
Product Documents