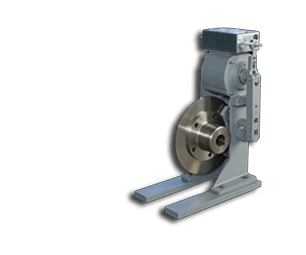 Disk & Drum Brakes
Hollister-Whitney offers Direct Current Brakes that feature a completely enclosed coil, individual stroke adjustment and are easy to install and adjust.
Drum brakes have pivot shoes with toe and heel adjustment, are available in non-standard diameters and split frames.
Disc brakes have individual tension and stroke adjustments making them easy to install and maintain.
Both styles are available in 115 or 230 volt models.
Product Documents