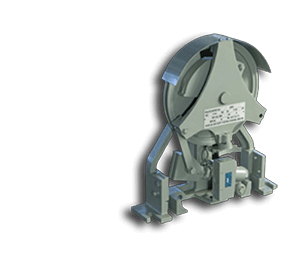 Overspeed Governors & Tension Weights
The Hollister-Whitney Overspeed Governor, with standard or live shaft, is designed and built to meet both ASME A17.1 and GSA specifications.
Each Governor is tested, preset and sealed at the factory and comes standard with:
Overspeed switch
Rope guard
Right or left hand arrangement
A variety of switch types, additional speed reducing switches and encoder mounting brackets are available.
Tension Weight assemblies are designed to match and compliment each governor model.
Product Documents