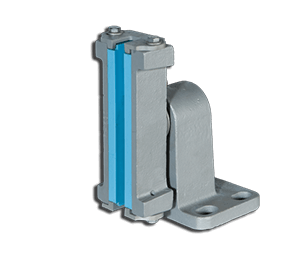 Rigid & Swivel Guide Shoes
A complete line of heavy-duty rigid guide shoes with cast iron liners and optional lubricator assemblies is available.
We also offer lightweight swivel guide shoes with nylon liners that are top quality and very competitively priced.
Most shoes do not require adapter plates when used with our slings and counterweights, but adapter and retainer plates are readily available.
Product Documents