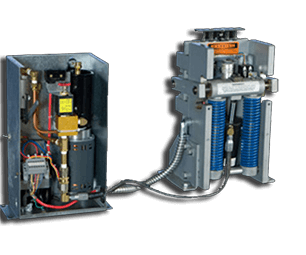 Rope Grippers
In recent years, there has been a great deal of discussion about the need and requirement for protection against injuries caused by elevator cars leaving the floor with the doors open and overspeeding in the up direction.
That's why we developed the "Hollister-Whitney Rope Gripper®", a remarkable device used to grip elevator suspension ropes to stop an elevator in the event of a mechanical or electrical failure.
This device prevents injuries if an elevator overspeeds in the up direction and also if the elevator leaves the floor with the doors opened.
Product Documents