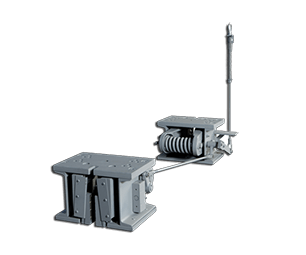 Safeties
All Hollister-Whitney safety models are designed in compliance with ASME A17.1 and EN81 codes.
Stopping forces are automatically exerted equally on both side of the rail. Simplified mounting to the plank channels, easy mounting of the shoes and complete adjustability of the operating linkage make these easy to install.
A car safety switch that is activated by the linkage under the car ensures maximum safety.
Product Documents