Geared Traction Machine 44F OH Flange Mount Available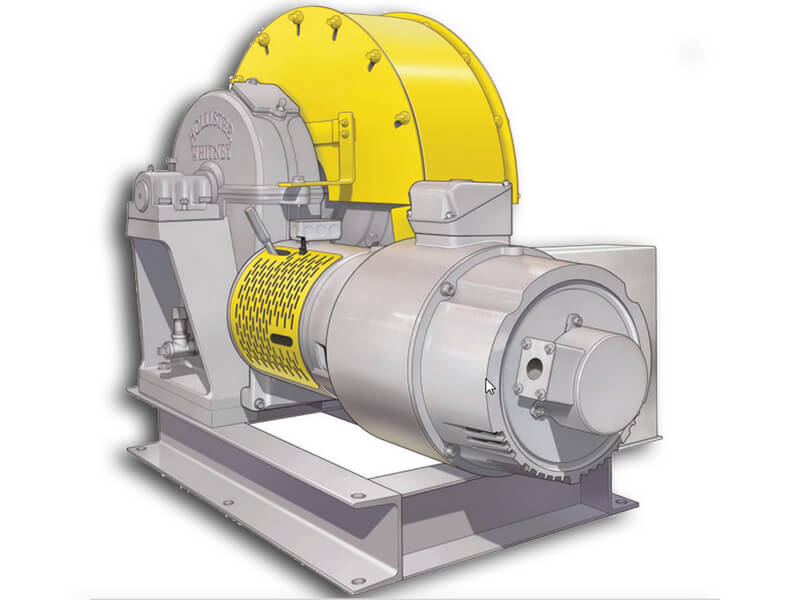 The Hollister-Whitney 44F OH Traction Flange Mount machine is only 28 in.(71.12 cm) wide, making it ideal for use in buildings offering limited access. Created for use in Machine Rooms with WVF AC Controls, this machine is based on the traditional #44 Hollister-Whitney traction machine designs and features tapered roller bearings to provide quiet, smooth running efficiency and is virtually maintenance-free.
The C-face design of the 44F OH T Traction Flange Mount permits it to be easily demounted and mounted, minimizing costly, time-consuming motor alignment. In addition, it provides greater flexibility versus traditional foot routed machines when access is limited.
Flexible Motor Coupling to Flexible Worm Shaft Coupling
This allows the 44F OH Flange Mount to be keyed for a positive shaft location and its clamp style coupling provides for easy assembly. Flexible motor/shaft coupling also provides added isolation from vibration and is backlash free.
A  30" diameter drive sheave is available for replacing existing units with 30" drive sheaves and no deflector. The unit includes a universal base (bedplate) with integral Rope Gripper™ mounting. It is also available with machine and sheave guards. It is a proven design, built in accordance with H-W's durable #44-OH machine.
Contact Hollister-Whitney Sales
Back to News