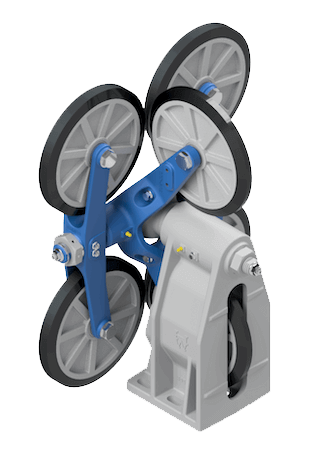 Roller Guide Shoes
Roller Guide Shoes from Hollister-Whitney are "Load Conscious!"
The unique tension system actually causes the rollers to "feel" or "sense" the rail. They adjust for loads near the balanced point and for rail misalignment, while a strong tension takes over to prevent excessive movement as heavier loads are placed off center.
Rollers will never leave the rail with this "guide" and the outstanding tension system allows ultra long life of roller wheels.
For higher capacities, the ultimate choice is the Hollister-Whitney four-wheel guides. Four wheels control more of the side to side movement.
Product Documents